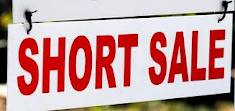 Is it possible for a homeowner with a flawless mortgage payment history to get approved of a short sale? We all know that short sale, an alternative to foreclosure, is a practicable option among defaulting homeowners. But for those who have stably kept their home loan payments, is there a way for them to give up their loan without having to go on default?
The answer to this is, usually yes! Mortgage lenders want to work with borrowers who have an excellent payment record and are attempting to apply for a short sale. In recent years, a rising number of borrowers who are current on their mortgage payments have applied for a short sale on their homes. Majority of these cases are even approved by lenders right away.
There are multiple accounts why borrowers with no late payments would be for a short sale. There are homeowners who feel that their residential property is underwater while some feel that the appraised value of their homes has substantially decreased a few years after its purchase. There are responsible homeowners who believe that they should be provided the opportunity to short sale on their property as it is the right financial decision to make. Borrowers who are on track with their mortgage payments may have the means to pay for their mortgage today, but foresee issues that may influence their capability of paying on time in the future. This is what the real-estate market calls as imminent default.
The reasons mentioned above may not be enough for lenders to approve a short sale for good paying homeowners. The cause for requesting a short sale should be critical and valid for mortgage companies to even consider you for loan modification alternatives.
Listed below are valid reasons from good-paying homeowners who were approved a short sale:
• Job layoff or reduced income
A lot of homeowners are experiencing financial challenges due to hard economic times. A reduction in the number of working hours, reduced income, or getting laid off from work are common reasons why good-paying borrowers are requesting for a short sale proceeding to ensue. Instead of waiting for these unfortunate conditions to happen, homeowners who anticipate considerable losses will most likely inquire about the short sale process to their respective lenders.
• Job relocation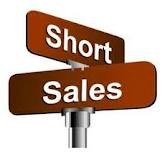 Homeowners who need to surrender their homes because of job relocation are given a chance to short sale their primary residence. Since keeping two homes in two different locations almost and always leads to hardship, lenders will probably agree to a short sale instead.
• Divorce
Divorce always leads to one of the former partners to move out of the household. A single parent who needs to solely take care of the finances and pay for children needs will sooner or later face financial difficulties in the long run. Instead of enduring hardship, a homeowner may opt to short sale on the property to avoid late charges and delinquency fees.
• Loss of job
There are unemployed homeowners who are still capable of making on time mortgage payments. Nevertheless, they may only be getting their money from personal savings and not from income. At some point in time, they will be short of enough financial resources to cover for mortgage. Some borrowers don't wait for their resources to dwindle before they request for a short sale. Since default is already at hand, a mortgage lender will approve a short sale to borrowers with good mortgage payment history.
Why do Mortgage Lenders approve of Short Sales among Good-Paying Borrowers?
Short sales are approved when bank or mortgage companies perceive that it is a better financial decision not to pursue a foreclosure. Short sale is a better alternative to mortgage lenders if their losses are kept to a minimum. Additionally, foreclosure proceedings usually last longer to furnish and complete. This means that foreclosure associated costs are bigger; more complicated, and time consuming. Instead of going through all these hassles and troubles that are associated to foreclosure, lenders will simply approve of a short sale right away. Short sales are easier to complete and is less expensive to service as well.
Imminent Default Requirements • A homeowner is current on his or her mortgage payments • A homeowner is delinquent for less than 30 days on his or her mortgage loan. • Proof of burden- documentations that can show expected financial hardships in the near future. • Hardship letter • Financial worksheets • Disclosure of assets • Statement of account that can verify current and possible financial challenges • Income tax return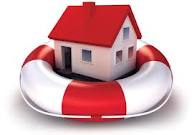 The biggest advantage of short selling a property despite being current on mortgage payments is the fact that these sellers will only have to wait for a shorter period of time before they can apply for a home loan in the future. In addition, the FICO score only drops a couple of notches, making it relatively easy for homeowners to get right back on track after a year or so. Depending on how an individual handles his or her finances, re-establishment of credit can be accomplished a year after closing.
There are also a few drawbacks for homeowners who opt to do short sales despite their stellar payment history. For cases wherein financial hardship is not the primary reason for applying for a short sale, borrowers are typically asked to contribute cash to the lender at closing. The lender will request a promissory note to be signed upon short sale approval. Finally, lenders will have due rights to collect for deficiency judgment after closing of a short sale. It is due to these factors that borrowers with good payment history should evaluate if the benefits outweigh the drawbacks when requesting for a short sale on their respective homes.
Whether you are the homeowner who has maintained a clean mortgage record with your lender or you are the homeowner who has found themselves in a hardship, contact one of our highly experienced San Jose CA short sale specialists and let us help you escape debt and move into the right direction of your future!
Rodney Forbes is a Realtor® and registered broker with Forbes Realty of South Florida, based in West Palm Beach Florida. Rodney and his team work in Palm Beach, Broward, Martin and St. Lucie Counties. As a recognized expert on short sales, Rodney has been featured on radio and national web conferences for agents. Rodney has also authored the book "Should I Short Sale My Home?"
Forbes Realty of South Florida also specializes in REO asset disposition. Rodney works with several banks and asset managers in the Palm Beach County area. Rodney is the main author for the popular real estate blog South Florida Real Estate Report. You can find a wealth of information regarding bank foreclosures, short sales, real estate news and local real estate trends.
For more information, please call Rodney at 561-337-4810 or email Rodney@ForbesRealtyOnline.com