Various homeowners have been facing ugly foreclosures ever since the real estate meltdown. Generally, a foreclosure means the possibility of losing one's home, and one of the things in this sad truth in Palm Beach Gardens, Florida is the ongoing economic slump that has resulted in massive unemployment rates. In addition to this is the rise in the mortgage loan payments or an increase in expenses due to unexpected costs and expenditures.
For those who are going to deal with the certainty of a foreclosure, their fundamental concern is how to refrain from this ugly circumstance. And for them, help in any way is the best solution to their financial situation.
Below are the five ways to avoid a foreclosure, which any homeowner can choose so that they don't lose their home completely without something in return.
Mortgage Relief
The first option to avoiding a foreclosure is a mortgage relief. If the homeowner is positive that he can't pay the mortgage on time, this should be carried on to the lender for quick solution. For instance, the lender may agree to expand the period of time that they would normally foreclose a home. Typically, lenders in Palm Beach Gardens, FL provide homeowners three months before they would foreclose a home yet by talking to the lender, a homeowner may be given a mortgage relief and thus, extend the time frame before the house is foreclosed; perhaps more than the usual three months.
The drawback to this option in avoiding a foreclosure is that the homeowner is merely delaying the foreclosure of his house. If their financial situation is the same throughout the extension the lender gives them, the certainty of losing their house to a foreclosure will eventually come to pass.
Loan Modification
Following in the five ways to avoid a foreclosure is loan modification. Even though the main goal of this option is to modify the loan in Palm Beach Gardens so that the unpaid amortizations are cleared off and merge them with the principal, a homeowner may ask for a change in terms of his mortgage, rate type (from fixed to adjustable or vice versa), and interest rate as well.
Nevertheless, this option may only be available for homeowners who have good credit score, steady income, and only one to three months late with their payments. If these requirements are met, one can just call his bank (current mortgage holder) and ask for a loan modification.
The only setback to this method in avoiding foreclosure is the usual homeowners' inability of juggling different types of credits and debts; a situation where most homeowners facing foreclosure are in.
Refinance
Another way to avoid foreclosure is going through the traditional refinance method. Usually this option is for homeowners in Palm Beach Gardens who would like to take advantage of lower market rates and who are updated with their monthly amortization. Yet, many lenders are now accepting refinancing for homes facing a foreclosure, provided that the homeowner meets several requirements.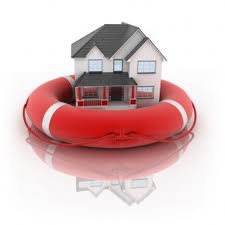 A worried homeowner can make the most of a refinance by going to another or different lender. This new lender will then be the one who will bear the existing home loan and change it into another/new home loan. In conclusion, the homeowner will carry a new loan with different terms and one where the monthly amortizations are just about to begin.
One of the benefits to this alternative in avoiding a foreclosure is that the homeowner can take advantage of a lower interest rate if current market rates are low. Moreover, this may also grant the owner the chance for term adjustment; an originally shorter term loan of 15 years can be changed into a long term loan of 30 years.
Usually, the requirement that a homeowner should meet in order to utilize a refinancing is a substantial equity on the property.
Forbearance
If the ugly truth of a foreclosure is ahead, one of the five ways to avoid a foreclosure is by searching for forbearance from the lender. In forbearance, the lender will be able to stop or reduce the amount of payments that comes due every month so the homeowner can bring his financial health back.
The advantage of this option in avoiding a foreclosure is that during the time the forbearance is in effect, the homeowner can use his money to clear off other bills or debts. This will also provide the homeowner the chance to pursue a better high-paying job so he can resume paying the mortgage.
In a cursory look, it appears to be that the homeowner is free from paying his mortgage; forbearance does not flow like this. The homeowner may be free from paying his loan for some time but he still is responsible for paying the unpaid amortizations plus interest as soon as the forbearance is over.
Short Sale
When all options to avoid a foreclosure have been considered and given thought and yet, a foreclosure is still sure to happen, the last resort and option for the homeowner to do is to go for the short sale option. In this alternative, the bank in Palm Beach Gardens or lender will rather allow you to sell your house for less than what you owe them as rather than dealing with foreclosure procedures themselves. The distinction between the selling price and the loan amount is the reason why it is named "short" sale.
In the government-sponsored short-sale alternative under Home Affordable Foreclosure Alternatives, homeowners are subsidized up to $ 3,000 for relocation by the government. However, you must meet the requirements set by HAFA to apply for this subsidy.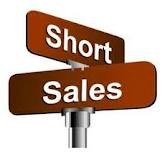 In conclusion, these are the five methods to avoiding a foreclosure. Every choice presented here has its own ups and downs. And the best way to sort these out and choose the best option is for the homeowner to consider his situation/overall financial standing and see which of these five ways to avoiding foreclosure meets his needs most.
**Rodney Forbes is a Realtor® and registered broker with Forbes Realty of South Florida, based in West Palm Beach Florida. Rodney and his team work in Palm Beach, Broward, Martin and St. Lucie Counties. As a recognized expert on short sales, Rodney has been featured on radio and national web conferences for agents. Rodney has also authored the book "Should I Short Sale My Home?"
Forbes Realty of South Florida also specializes in REO asset disposition. Rodney works with several banks and asset managers in the Palm Beach County area. Rodney is the main author for the popular real estate blog South Florida Real Estate Report. You can find a wealth of information regarding bank foreclosures, short sales, real estate news and local real estate trends.
For more information, please call Rodney at 561-337-4810 or email Rodney@ForbesRealtyOnline.com