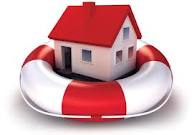 It's no secret the housing market in Jupiter Florida has taken a plunge in the past few years and selling a home in Jupiter seems like an almost impossible task. Homeowners in Jupiter, FL have waited months, and some, even years to get out from under their homes. For the homeowner who is looking to sell whether it's through a short sale or a regular real estate sale, the market has budged and is beginning to look promising for the future. Now, a lot of people wonder how to find out if the housing market is improving or not or what to look for.
The first thing anyone wants to look for is the amount of foreclosures in any neighborhood; this is a great indicator of how good or bad the real estate market is on a local level. If you find fewer foreclosures in a neighborhood, this is typically a sign of a relatively stable neighborhood but if you find a large number of foreclosures then this could be a sign that particular area is seeing a housing market depression. For the buyer, foreclosed homes could be a good place to look if you plan on buying a home to fix up to your liking.
Another way to tell if the housing market is improving is when housing companies start building large projects in your area, this is good because a good amount of homeowners are expected to move in soon. Housing projects are always a good sign, it shows your local housing market to be making a steady move towards recovery and you are less likely to see foreclosures in that area.
Lower interest rates are another way to tell if the market is improving. Interest rates have seen a huge decline since the housing market took its plunge. Lower interest rates don't always mean a bad real estate market but since interest rates are at a decrease it is an incentive for buyers who are looking to buy a home. The more money the real estate market sees, the quicker its recovery can increase and the housing market can get back to normal.
If you start seeing business pop up around you or old businesses that closed down but are now reopening their doors, then this is a possible sign of an improving housing market. This is particularly good for the entire economy too because more people will be spending money as well as making money and more money means more homes, which means more jobs so the homes can be built.
The real estate market is showing signs of improving however, more jobs and fewer foreclosures seem to be holding both the economy and the real estate market back from being able to become stable. For buyers, right now would more than likely be your ideal time to buy, but sellers, just keep at it, and make sure you are choosing the right Realtor to help you with your real estate transactions, whether it be a short sale or a regular home sale, competent Realtors are out there and do better your chances of getting you out of your home.
Rodney Forbes is a Realtor® and registered broker with Forbes Realty of South Florida, based in West Palm Beach Florida. Rodney and his team work in Palm Beach, Broward, Martin and St. Lucie Counties. As a recognized expert on short sales, Rodney has been featured on radio and national web conferences for agents. Rodney has also authored the book "Should I Short Sale My Home?"
Forbes Realty of South Florida also specializes in REO asset disposition. Rodney works with several banks and asset managers in the Palm Beach County area. Rodney is the main author for the popular real estate blog South Florida Real Estate Report. You can find a wealth of information regarding bank foreclosures, short sales, real estate news and local real estate trends.
For more information, please call Rodney at 561-337-4810 or email Rodney@ForbesRealtyOnline.com
{ 0 comments }