There is no doubt that many distressed homeowners are contemplating on the options of short sale vs. loan modification. For some, the big issue is that they are unaware if their property will qualify for a short sale or mortgage modification in Jupiter Florida. The main issue is that some homeowners fail to get the services of Florida short sale specialists who can provide them with proper information to make an educated decision. No doubt that the choice of short sale vs. loan modification can have different consequences depending on how you want to handle your current financial condition. However, it is important to note that there are some distinct advantages presented by short sale as compared to loan modification in various financial aspects. Let us examine the multiple effects of both transactions on your financial condition.
1. Difference of the transactions.
One of the best ways to distinguish which is best for your condition, it is important to see the difference between them. In general, the short sale transaction occurs when the homeowner owes more than what the property is worth in the current real estate market. This type of transaction requires the assistance of a local real estate agent or short sale specialist to negotiate with the lender and cautiously assess offers from legitimate buyers. It also permits the homeowner to settle financial obligations for relatively less of what they owe. Mortgage modification in Jupiter FL on the other hand is similar to refinancing, but it is not considered as a new loan. Essentially, what the homeowner is asking is that the lender modify the terms of the existing mortgage by altering the interest rate to something inferior, reducing monthly payments, or extending the payment terms among others. Unlike refinancing, loan modification will not be based on current credit score. Compared to short sale, the amount owed will not be paid off with the property.
2. Credit report implications.
There is no question that both short sale and loan modification transactions will have substantial impact on the credit report of the borrower. The short sale transaction in Jupiter will particularly indicate that the financial obligation has been paid in full based on the agreement with the lender but not based on the original terms. Loan modification on the other hand will explicitly state that the loan has been modified based on the request of the buyer and not as originally agreed upon. Moreover, the short sale will be reflected as a settlement of all major delinquencies. In some cases this is more favorable for the homeowner depending on his current needs and financial situation. Based on credit report implications of short sale vs. loan modification, short sale transactions would appear to be more favorable.
3. Documentation requirements.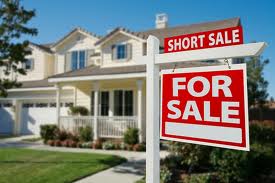 It should be comprehended that both short sale and loan modification transactions are reasonable ways to avoid foreclosure. The main dissimilarity in Jupiter is that the short sale will grant you the ability to walk away from your home and basically owe nothing to the lender. With loan modification, you keep your home, but have to contend with monthly fees and interest rates. In terms of approval time, both can take substantial time to get approved or rejected, which can be considerably frustrating. With regards to documentation requirements of short sale vs. loan modification, they basically have the same. The borrower has to produce a hardship letter to give account for the reason for the transaction request. The last two paycheck stubs will be mandatory for income verification along with the previous two years of tax returns. The 1099 or W2 forms will also be required by the lender as well as the financial statement of the borrower. The main difference is that the short sale transaction will receive a documentation of an offer to purchase from interested parties.
4. Saving your home.
Many homeowners forget that saving your home does not necessarily mean keeping it for yourself. It can also mean abstaining from foreclosure and having the bank removing it from them leaving them with nothing but more debt. A short sale transaction therefore should be initiated before foreclosure proceedings are started. It should be requested from the current lender or a new qualified FHA lender. Typically 120 days or less is needed for the completion of the process. With loan modification, it is extremely critical to note that there will be no reduction on the principal amount owed. This means that your debt can substantially increase despite keeping your home in Jupiter. The amortization is likewise usually redone along with a lower interest rate in most cases. Depending on the negotiations, the interest rate can be fixed for a particular period. Since loan modifications are ideal when borrowers are behind payments, they are viewed mostly as temporary solutions to update on payments. However, the current and immediate financial future of the borrower should be closely examined.
5. Make a decision.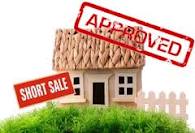 For homeowners, it is critical to apprehend that they have to decide on short sale vs. loan modification. This is because banks normally do not open two files simultaneously. Meaning that they have to either file for a short sale transaction or a loan modification. Only one of these options in Jupiter can be seriously pursued and should be supported by a competent local real estate agent or company. In making the decision, the homeowner has to choose on settling the outstanding debt or attempting to get updated on payments. Since for majority of homeowners the root problem is that they no longer have the financial capacity to continue with monthly payments regardless of how low the interest rate, short sales become the best option for them. In this case, the services of short sale specialists with solid a background on closings should be sought out.
Without question, many homeowners would opt for a new start than gamble on the possibility of waiting for their financial condition to improve. Getting out from underwater can be challenging if not immediately addressed. When it comes to short sale vs. loan modification in Jupiter Florida, if the value of the property is significantly lower than what is owed, then short sale might be the best option. Contact a short sale specialist and acquire more information about a short sale versus a loan modification and which option best fits your hardship!
Rodney Forbes is a Realtor® and registered broker with Forbes Realty of South Florida, based in West Palm Beach Florida. Rodney and his team work in Palm Beach, Broward, Martin and St. Lucie Counties. As a recognized expert on short sales, Rodney has been featured on radio and national web conferences for agents. Rodney has also authored the book "Should I Short Sale My Home?"
Forbes Realty of South Florida also specializes in REO asset disposition. Rodney works with several banks and asset managers in the Palm Beach County area. Rodney is the main author for the popular real estate blog South Florida Real Estate Report. You can find a wealth of information regarding bank foreclosures, short sales, real estate news and local real estate trends.
For more information, please call Rodney at 561-337-4810 or email Rodney@ForbesRealtyOnline.com