The real estate market recently witnessed a major plunge, as a consequence of the recession. This mixed with the recent economic downturn that cost millions of Americans their jobs and was responsible for the rise of real estate foreclosure property listings. Consequently, various people would rather rent a home than be concerned with mortgage payments month in and month out. But as real estate brokers and agents seem to enjoy making profits from various foreclosure deals, short sales are obviously on the rise because it is a better option rather than facing foreclosure. But how do you short sale and what are the ups and downs as compared to foreclosure?
Short-sale defined
The short sale of a home is when a property is sold for an inferior amount than what it was originally worth or owed on the mortgage. There are several ways that a homeowner can get out from under of a home, but a short sale may be the best resolution in dire circumstances. Being foreclosed on will absolutely leave a negative impact on your credit record. Below is a list of just some of the fallouts you can encounter after a foreclosure:
• Getting your property foreclosed means turning it over completely to the bank;
• You are provided a limited amount of time to vacate your home, particularly if you have been negligent on the time line;
• A foreclosed record can remain in a person's credit report for 7 up to 10 years.
• A foreclosed property record can typically affect the homeowner's loan options, and lastly;
• A foreclosed property record might be investigated by a prospective employer and can usually affect a homeowner's chances of landing a job
Though a short sale is generally preferred over foreclosure, it is important to note that proper knowledge is required in order for a short-sale to be achievable. Additionally, the short sale of a home impacts an individual's credit score, though not as much and as negatively as a foreclosure could. While that may be the case, it is also important to be knowledgeable of what the aftermath of a short sale has on a homeowner's credit score also.
Credit scores
So what are credit scores and why should it matter to homeowners considering short sale? Essentially, there are three major credit organizations that gather information when it comes to credit borrowing, spending and payment: (1) Equifax, (2) Experian and (3) TransUnion. The gathered information is then compiled into a person's credit report and with the use of a formula provided by Fair Isaac Corporation (FICO), an individual's credit score rating is determined. Generally, credit scores are significant due to the fact that they affect how banks, lending institutions and other big organizations communicate with an individual: the higher the individual's credit rating, the easier it is for loans to be approved; a low credit score rating on the other hand leaves a negative mark on the record of the individual because of disregard or irresponsibility when it comes to making payments.
Short-sale effects and why it is generally better for your credit score
The main thing to bear in mind on the onset is that credit implications are very dissimilar for those homeowners who decide to sell their homes, despite the fact that it will be sold at less than what's owed on a short-sale as compared to those forced into surrendering their property due to delinquencies of payment on mortgages as in foreclosures. But no matter what the cause, a short sale can still affect a homeowner's credit score. Below are just some of the examples and important points to consider:
• The term "short-sale" never shows on credit reports – unlike the term "foreclosed property" or "foreclosed property owner", the term "short-sale" never shows up on credit reports and records. While there will still be some record of the short-sale reflecting on your credit record, it will most likely show up as a loss or a negative rating. It is important to note that any form of negative credit rating, no matter the cause, is still considered bad, so while a short-sale may not appear as expected, it may still leave an impact on your record.
• Short sales can be settled – unlike foreclosure records which instantly cuts off homeowner to any right to his or her property, a homeowner engaging in short-sale may still settle the owed amount to the lender. In the case of settlement, the record in the credit reports is updated to show "settled", which will have a more positive impact on your records.
• You do not have to be delinquent to qualify for a short-sale – Prior, lenders only consider allowing homeowners to short-sale their properties if they have been delinquent in their payments, but until lately this is no longer the case. So, a homeowner can short-sell their property while still positive on payments, therefore abstaining any records that might brand him as "seriously delinquent" and negatively impact their credit record.
Conclusion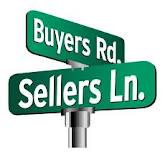 FICO has stated that an average score of 85 to 160 points will be subtracted from a credit score for a homeowner who has a foreclosed property or has engaged in short-sale of their property. While the credit loss is the same, it is important to note that your credit score can recover even after a short sale with by making "on time" payments on all of your other bills in the future. Rebuilding a positive credit score after a short-sale can be very challenging, but it is indeed a better option than waiting for 7 years for your foreclosure record to be cleared from your credit report, just so you are able to get a loan or buy a new house.
Before opting to let your bank or lender foreclosure on your home, do your research on a short sale versus a foreclosure because once you have finished that, you are probably going to want to investigate the short sale option. The process may be a bit severe but will be a much better option for your credit in the long run. Now that you are accustomed with the perks of a short sale, I encourage you to contact one of our highly experienced Short Sale Specialists right away, our services are 100% FREE! Time is of the essence !
Rodney Forbes is a Realtor® and registered broker with Forbes Realty of South Florida, based in West Palm Beach Florida. Rodney and his team work in Palm Beach, Broward, Martin and St. Lucie Counties. As a recognized expert on short sales, Rodney has been featured on radio and national web conferences for agents. Rodney has also authored the book "Should I Short Sale My Home?"
Forbes Realty of South Florida also specializes in REO asset disposition. Rodney works with several banks and asset managers in the Palm Beach County area. Rodney is the main author for the popular real estate blog South Florida Real Estate Report. You can find a wealth of information regarding bank foreclosures, short sales, real estate news and local real estate trends.
For more information, please call Rodney at 561-337-4810 or email Rodney@ForbesRealtyOnline.com