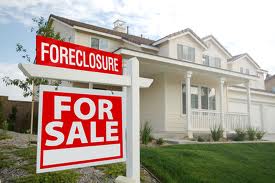 A short sale may be the best solution for the homeowner who desires to avoid foreclosure. A short sale is for the homeowner who is facing foreclosure and needs to get out from under their home. The Palm Beach Gardens short sale process can be a lengthy process due to the fact that it requires lots of paperwork and waiting for a buyer. Lenders will request for what is known as a short sale package, and any mishaps with this package can likely result in a delay or even a possible rejection. It is very critical to ensure that the asking price is accommodating for the lender; after all, they have agreed to sell the home below its original value so that they are capable of avoiding foreclosure. It is also an excellent idea to remind your lender about the Home Affordable Foreclosure Alternative program; where you and the lender can get incentives for successfully completing your short sale.
One of the very beginning steps of a short sale should be selecting the right short sale specialist for your short sale. An experienced short sale Realtor will be capable of helping your Palm Beach Gardens short sale from start to finish and be sure of all paperwork being filed correctly and negotiations are managed. Should you hire the wrong short sale agent, your short sale could be a disaster. A knowledgeable, skilled and experienced short sale specialist will be able to maintain good communication with your lender making sure your short sale package is fresh in your lenders mind.
Your short sale package is key to your short sale approval; holding financial documentation as well as your hardship letter. Should any documents be misplaced, the entire package could be worthless. It is encouraged to make sure your name, date and loan number is on every single piece of paper, just in case that something should ever occur.
Waiting for the approval for a short sale can be a time consuming process, but it can also be a quick process with the aid of an experienced Palm Beach Gardens short sale specialist. With a short sale expert your short sale will be managed and you can be assured your lender will always have your short sale in mind.
Another reason as of why a short sale in Palm Beach Gardens could be rejected is your buyer. It is critical to ensure that potential buyers are in a position where they can move quickly. The buyers will be checked and it would be a great advantage to have approval letters available to the lender to ensure funds are in place and they are serious buyers.
**Rodney Forbes is a Realtor® and registered broker with Forbes Realty of South Florida, based in West Palm Beach Florida. Rodney and his team work in Palm Beach, Broward, Martin and St. Lucie Counties. As a recognized expert on short sales, Rodney has been featured on radio and national web conferences for agents. Rodney has also authored the book "Should I Short Sale My Home?"
Forbes Realty of South Florida also specializes in REO asset disposition. Rodney works with several banks and asset managers in the Palm Beach County area. Rodney is the main author for the popular real estate blog South Florida Real Estate Report. You can find a wealth of information regarding bank foreclosures, short sales, real estate news and local real estate trends.
For more information, please call Rodney at 561-337-4810 or email Rodney@ForbesRealtyOnline.com