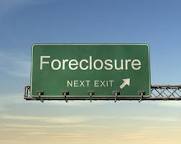 While the short sale process is known for its lengthy timing and paperwork, but it is also known for assisting homeowners dodging foreclosure. Homeowners will generally ask if they can do their own short sale or if they have to do the short sale alone. The answer is that yes, you can do your own short sale and no, you do not have to do it alone. The short sale process takes patience and determination, without the two the results could be horrible.
A short sale will typically have multiple steps and a fun waiting game. It is known that many lenders will have their own set of guidelines when coming to a short sale; documents may differ. A short sale package is needed to basically validate the short sale. The short sale package will need to contain financial documents as well as a hardship letter that will explain to the lender how the hardship came about all the steps that were taken to try to get out of it.
It is not unachievable to do a short sale on your own but without the proper knowledge of a short sale; you could still end up facing foreclosure. The old saying "nothing in life is ever free" is a solid statement, but not when it comes to receiving help in a short sale. Short sale specialists work on behalf of homeowners in their short sale, negotiating and keeping contact with the lender while also keeping the homeowner up to date and knowledgeable about each step in the short sale process.
The services of a professional and experienced short sale Realtor are free to the homeowner; commission will be paid by the lender. Although it is ok to do your own short sale, but with a short sale specialist, who is offering free short sale services to you, why would you choose to be alone? Let the professionals handle it and help get you back on your feet.
**Rodney Forbes is a Realtor® and registered broker with Forbes Realty of South Florida, based in West Palm Beach Florida. Rodney and his team work in Palm Beach, Broward, Martin and St. Lucie Counties. As a recognized expert on short sales, Rodney has been featured on radio and national web conferences for agents. Rodney has also authored the book "Should I Short Sale My Home?"
Forbes Realty of South Florida also specializes in REO asset disposition. Rodney works with several banks and asset managers in the Palm Beach County area. Rodney is the main author for the popular real estate blog South Florida Real Estate Report. You can find a wealth of information regarding bank foreclosures, short sales, real estate news and local real estate trends.
For more information, please call Rodney at 561-337-4810 or email Rodney@ForbesRealtyOnline.com