Short sales are one of the alternatives to avoid a foreclosure that a home owner can select. They do have their pros and cons, but some experts tend to believe the benefits of a short sale override the cons especially if the homeowner sees no change in his/her finances. But whether it's advantageous for both lender and borrower, a short sale still is a process that takes a long time to complete and often undergoes various steps with each step mandatory for an approval.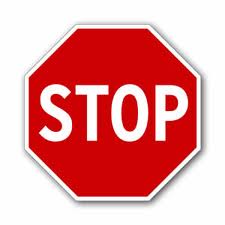 So, why does a short sale take such a long time to accomplish? A short sale, typically involves the homeowner asking the lender to obtain a lesser amount than what is owed to him. If you were in the lender's position, you'd naturally think the choice over a hundred times before agreeing to a loss. Mulling this loss over naturally involves time; weeks or even months. Short sales take an average of 245 days to push through.
Likewise, for the lender to consent, the homeowner must give valid evidence that a short sale is necessary. An appearing foreclosure is substantial evidence since lenders themselves do not want to go through with the expensive process of foreclosing. This and the fact that the property will go to the bad debts section and probably incur taxes while under such classification. It also takes time and money to resell a foreclosed property. In a short sale, a willing buyer is usually already waiting.
So, does being successful in a short sale all rely on the lender? Here are a few more answers to the question – Why do short sales take so long to complete?
Inexperienced Realtor
While the processes of selling a home under a short sale seem somewhat similar to a regular sale, it would be great for a homeowner to seek after the assistance of a Realtor or real estate agent experienced in short sales. Since a lender requires that a home being listed for a short sale should already have a willing buyer, a competent real estate agent is needed to help both buyer and homeowner go through the long months of waiting for the short sale to be approved. But before this, there are steps that a homeowner cannot handle himself. This will involve getting a reputable appraiser, listing the home for short sale and many more. In total, a homeowner should not just seek after for a licensed real estate agent, but one who specialize in short sales.
Even though a short sale could be one of the best alternatives a homeowner can consider to avoiding foreclosure, it still takes a long time to complete. The sequence of events above are just a few of the reasons why short sales take so long to complete, and understanding each can help a homeowner prepare for the long waiting period; if not achieve a faster approval.
Mortgage Insurance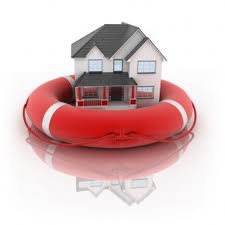 The holder of the mortgage insurance or MI is another one of the third parties involved in short sale. Most mortgages are covered with a mortgage insurance that guards the lender in case the borrower defaults on the payments. In the matter of a short sale, the borrower would have defaulted on the payments so the insurance provider's approval is needed since an amount will typically be paid to the lender to cover the default. Additionally, this process involves paperwork and a step-by-step approval process.
Homeowner Must Package Correct Paperwork
Additionally to an appearing foreclosure, a homeowner should provide the right paperwork to get approved for a short sale. For one reason being, the lender will require proof that the home's market value is less than the remaining amount of the mortgage. This proof should be proposed in an appraisal report from an independent and reputable appraiser. Other requirements that a lender may find necessary include the short sale hardship letter explaining the homeowner's aggrieved situation, pay stubs, tax returns, and bank statements. If a homeowner qualifies for the government-backed short sale program under Realtor, the requirements would include applying for the HAMP loan modification program first, evidence that monthly payments exceed 31% of income and the hardship letter.
So if you are a homeowner wanting to sell your home through a short sale, you should make sure you have submitted the right paperwork prior questioning why short sales take so long to complete. Because by the time your paperwork has been reviewed and rejected due to a missing requirement, weeks or months would have already passed. In this bad economic time that the real estate is in, mortgage lenders are processing hundreds of short sale applications on any single time.
Second or Third Mortgages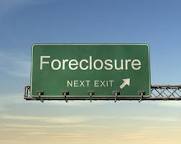 Another thing a homeowner should take into consideration before asking as to why short sales take so long to complete is a second or third mortgage. Having more than one mortgage for a home isn't unusual. When a homeowner falls short of the required down payment, he/she might be forced to get a second mortgage to cover the difference. A second mortgage could have also been taken to cover the difference between a low appraisal/the amount the bank was willing to lend, and the higher asking price of the seller.
Whether of a second or third mortgage, a homeowner looking out for a short sale as an alternative to refrain from foreclosure should also get the second or third lender's approval. This process takes time because a lender will usually not agree to let go of his lien over the property without anything in exchange or valid proof that a short sale is the only option available.
Rodney Forbes is a Realtor® and registered broker with Forbes Realty of South Florida, based in West Palm Beach Florida. Rodney and his team work in Palm Beach, Broward, Martin and St. Lucie Counties. As a recognized expert on short sales, Rodney has been featured on radio and national web conferences for agents. Rodney has also authored the book "Should I Short Sale My Home?"
Forbes Realty of South Florida also specializes in REO asset disposition. Rodney works with several banks and asset managers in the Palm Beach County area. Rodney is the main author for the popular real estate blog South Florida Real Estate Report. You can find a wealth of information regarding bank foreclosures, short sales, real estate news and local real estate trends.
For more information, please call Rodney at 561-337-4810 or email Rodney@ForbesRealtyOnline.com