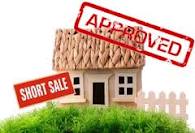 Let's be honest, some short sale sellers are finding it difficult to sell a home as a short sale. Short sales can be a long complicating process without the right professional and not handled carefully. Short sales that are handled by inexperienced Realtors can typically end up as foreclosures, which is an even more devastating moment for the homeowner who has already been through a hardship and hoped a short sale could be their solution.
The short sale process can be an easy transition as long as the homeowner is fully up to speed with the process and has an experienced, knowledgeable, and skillful short sale specialist with them. Homeowners should also know that short sale services should always be free!
One of the most common short sale mistakes is the pricing of the home. Sometimes the price is too high, too low, or just right. When it comes to pricing the home for a short sale, certain parties need to agree with it like the lender, the buyer, the buyer's agent, the seller, and the seller's lender. It probably seems like a lot of people to impress, but the truth is that it is possible and it does happen.
A crucial short sale selling mistake is having an unorganized short sale package. This package will contain proof of the homeowner's financial hardship and give the lender an idea of how long the hardship has been going on and what the homeowner has done to try to get out of the situation.
Another short sale mistake is choosing an inexperienced listing agent for the short sale home. It is extremely important as a homeowner who has opted for a short sale to find an experienced and knowledgeable short sale specialist. These agents specialize in short sales and know the process very well. When searching for the right short sale Realtor, it is important to obtain validity of their short sale completions and how long they have been in business. Do not be afraid to let your short sale specialist search be lengthy.
Rodney Forbes is a Realtor® and registered broker with Forbes Realty of South Florida, based in West Palm Beach Florida. Rodney and his team work in Palm Beach, Broward, Martin and St. Lucie Counties. As a recognized expert on short sales, Rodney has been featured on radio and national web conferences for agents. Rodney has also authored the book "Should I Short Sale My Home?"
Forbes Realty of South Florida also specializes in REO asset disposition. Rodney works with several banks and asset managers in the Palm Beach County area. Rodney is the main author for the popular real estate blog South Florida Real Estate Report. You can find a wealth of information regarding bank foreclosures, short sales, real estate news and local real estate trends.
For more information, please call Rodney at 561-337-4810 or email Rodney@ForbesRealtyOnline.com